I passed another test!
GTT=Normal. Shocking.
Ok, my fasting insulin level was 10 and it should be less than 10. This was my only 'borderline' result. My fasting glucose was 89 and my 2-hour-post-sugary-syrupy-sweet-beverage was 117. Hooray for my average pancreas!
Is it bad for healt overeating with chocolate after not taking any sweets or
shugar for a long time? i am feeling sick.
Yes. It is bad for your health to eat so much
shugar
in one sitting. But if you eat dark chocolate it's ok.
Can you get pregnant.......? when you drink Coffee without Shugar....? (It's real. Click Here)
I really prefer a little Sp.lenda in my coffee. Lately I'm adding the little French Vanilla flavored Sp.lenda packs as opposed to the 'Tiramisu' Coffee.mate I used to add. I must say though...if drinking coffee without
shugar
will get me knocked up...it's bitter all the way, baby!
What is shugar dady? Is ther age limit?

Yes, by all means. What is a
'shugar dady'
and what is their age limit? Do you think I could get one? Do you think he would pay for my IVF?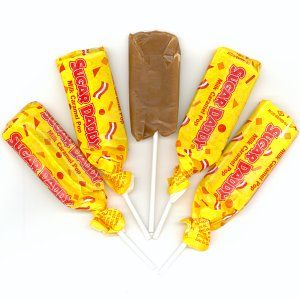 Ok. Back to reality. They've still recommended that I follow a lower carb diet, which is no problem. I'm proud to say I've stuck perfectly to my 'Sou.th Bea.ch-ish' diet for the last 3 days perfectly. I've turned down cake, bread, focaccia, pizza and pretty much every other good thing I like to eat. I'm a carb fiend. But this hasn't seemed 'hard' like any other diet I've been on. I think I've been given TWO of the best motivations in the world.

The first is obviously that if we're going to spend tens of thousands of dollars to try and get pregnant, I should really give myself the best chance of success. I want this to work. I need this to work. I want to be at a healthy weight (or at least out of the obese category) before doing this.
The second is again, regarding my health. I don't know if it's the stress of IF, or the stress of the new job, or the stress of my husband having a hard time in school, or if it's just the weight...but my blood pressure has been elevated for the last few months. I'm checking it at home, I've had it checked at appointments. It's just ugly. I know it's partly related to my weight...and I weigh more now than I ever have in my life. This is no way to start a pregnancy.

So I'm doing it. I'm eating the way I should have been eating all this time. It feels right. It's not about stepping on the scale every few days. It's not about my clothes fitting better. It's just about doing the right thing every day. I'm just taking it one meal at a time.