This page will be the place for Raisin Watch 2009 (and hopefully into 2010). All raisin-esque images will be stored here!
9/7/09
.
.
.
*breathes deeply* My very own floating fetus widget. Don't worry. This does not mean I will start comparing my future offspring to vegetable matter and food particles.
And...only by popular demand. The famed Beta Chart:
.
9/9/09
5w3d Gestational Sac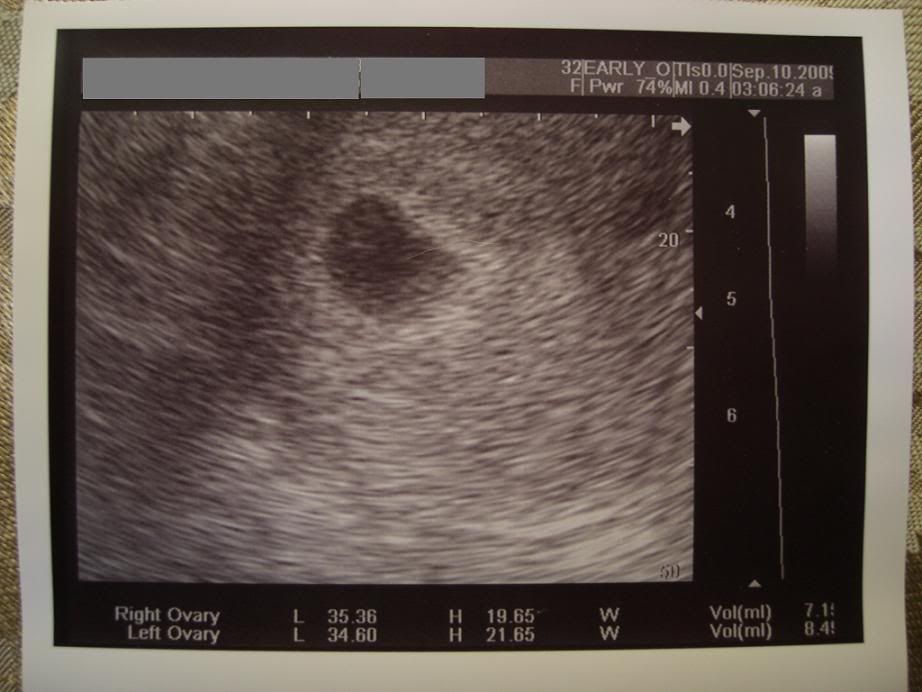 9/18/2009
8w5d Scan....RE Graduation Day!
11w3d NT Scan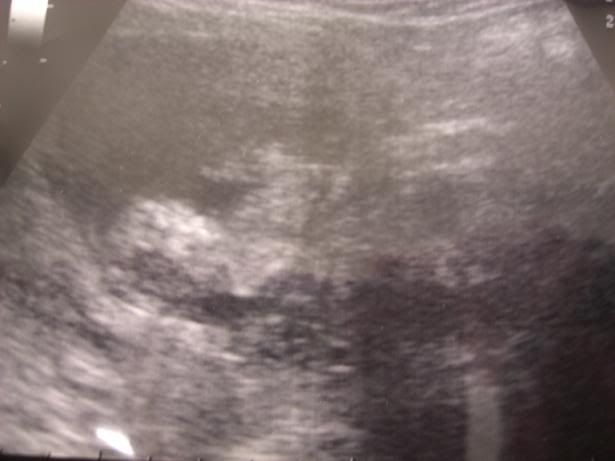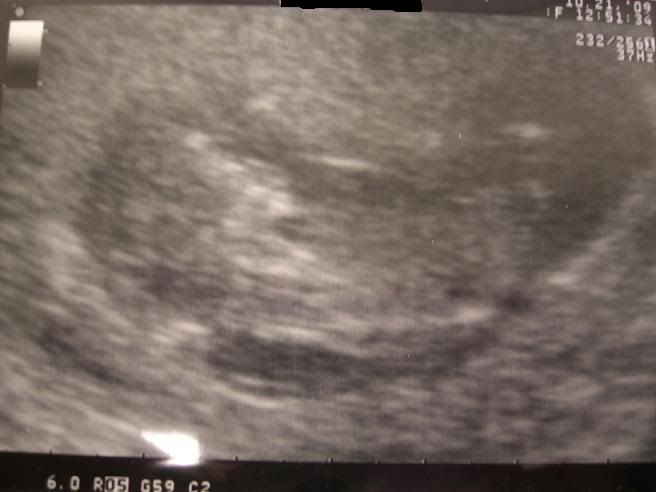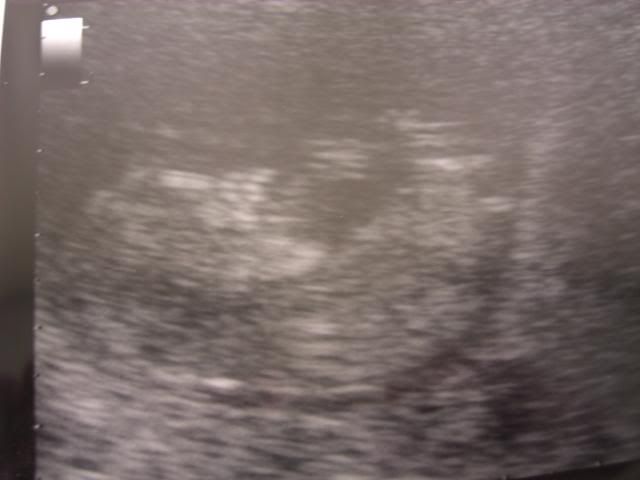 12/16/09
Sorry--another photo of a photo. Hopefully I'll be able to get the pics scanned tomorrow at work...
Ok...finally some better Anatomy Scan pics...
Body Shot...same as above: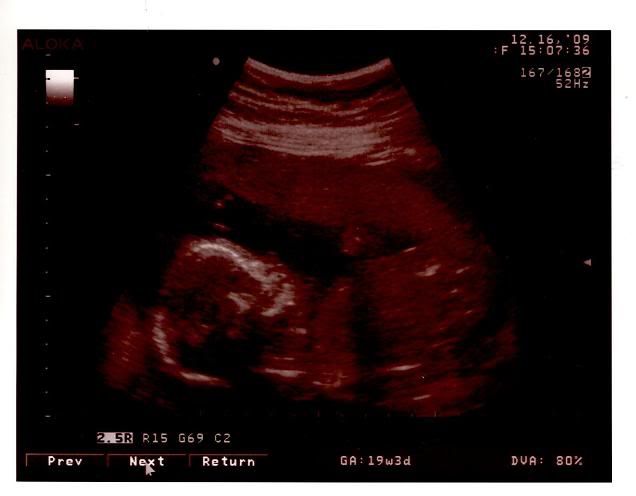 The "BOY" shot:


Token feet picture....followed by token hand picture.